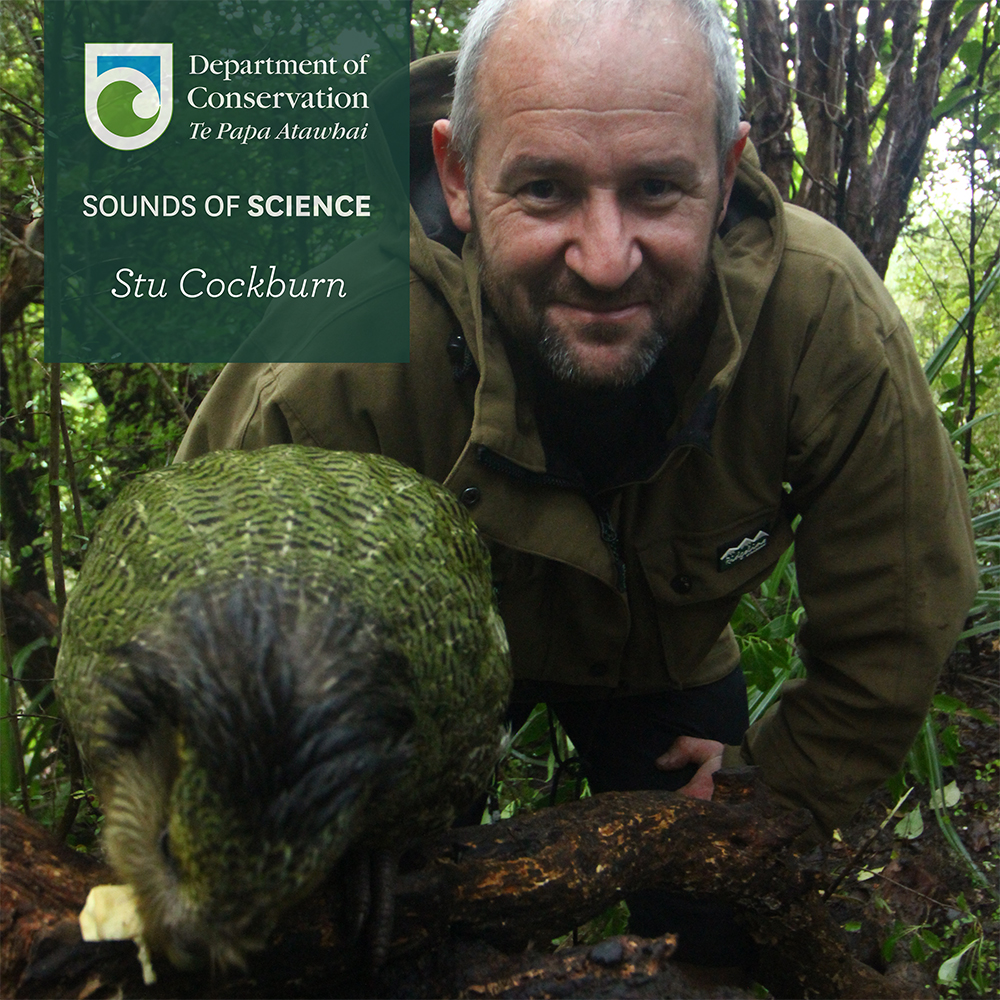 DOC's Technical Advisor Stuart Cockburn talks to us about his scientific innovations, which are world-firsts, and have been critical in protecting native species.
Stu's responsible for kākāpō snarks, track counters, sea bird soundscapes, grasshopper detectors and much, much more. He also one got into a one-way fight with a Great Spotted Kiwi (the bird started it), and is directly responsible for Nic getting questioned by airport security. All in a day's work for Stu.
The birdsong used this episode is the Australasian gannet.
Music is Let's get down to business by Cast of Characters.
Te reo translation:
Kia ora! Ko Nic Toki tēnei. He kōnae ipurangi tēnei, e pā ana ki nga Sounds of Science.
Hi! My name is Nic Toki and this is a podcast about Sounds of Science.
Kia ora Nic. Kō Stu Cockburn tōku ingoa.
Hello Nic. My name is Stu Cockburn.